MagicCraft
MagicCraft
Featured by Yoda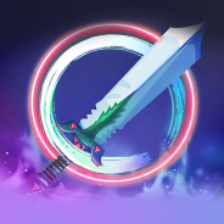 MagicCraft
Status:
Beta
Developer:

MagicCraft

Chain:

BNB Chain

Platform:

WebiOSAndroid

Genre:

Strategy
About Game
Welcome to the world of MagicCraft, a thrilling PVP Multiplayer Online Battle Arena game that takes place on BNB Chain. With free-to-play style and NFT characters, MagicCraft offers a unique and immersive gaming experience that will keep you on the edge of your seat.

In this game, you will embark on epic battles with 16 main characters, each possessing unique traits, skills, and abilities. Whether you choose to enter the fray solo or form a clan with other players, you'll be fighting for the ultimate reward - $MCRT, the game's native cryptocurrency.

As you progress through the game, you'll have the opportunity to visit the NFT marketplace, where you can buy, trade, and swap characters, power-ups, and special moves - all with $MCRT. These items will give you the edge you need in upcoming battles, and are essential for players looking to rise to the top of the MagicCraft ranks.

But MagicCraft isn't just a game - it's a vibrant community of gamers, streamers, digital asset owners, and cryptocurrency enthusiasts, all working together to create an ecosystem where everyone benefits. With its unique combination of gaming, blockchain technology, and social connections, MagicCraft is the ultimate gaming experience for anyone looking to immerse themselves in a world full of adventure, strategy, and excitement.